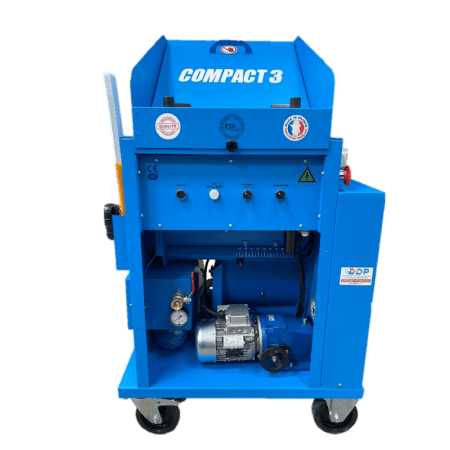 The COMPACT 3 machine is designed for blowing cellulose wadding, cotton, glass wool, rock wool as well as wood fibres, cardboard, etc.
Our machine, due to its design in welded sheet metal, combines lightness and robustness. Thanks to its Ø 160 castors, it is easy to move. This carding machine, with its low power consumption, can blow and blow all insulating products into flakes and can be connected to a 230 V (16A) socket.
PATENTED BRUSH DEFIBRATION SYSTEM – EN1914825

Our videos are produced without interruption so that you can easily see, in all transparency, the veracity of the announced flow rates.
GUARANTEED FLOW RATES – MULTIPLE PRODUCTS GUARANTEED
Do not hesitate to compare Isol International® !
ouateco brand cellulose wadding
tHE COMPATIBLE ACCESSORIES