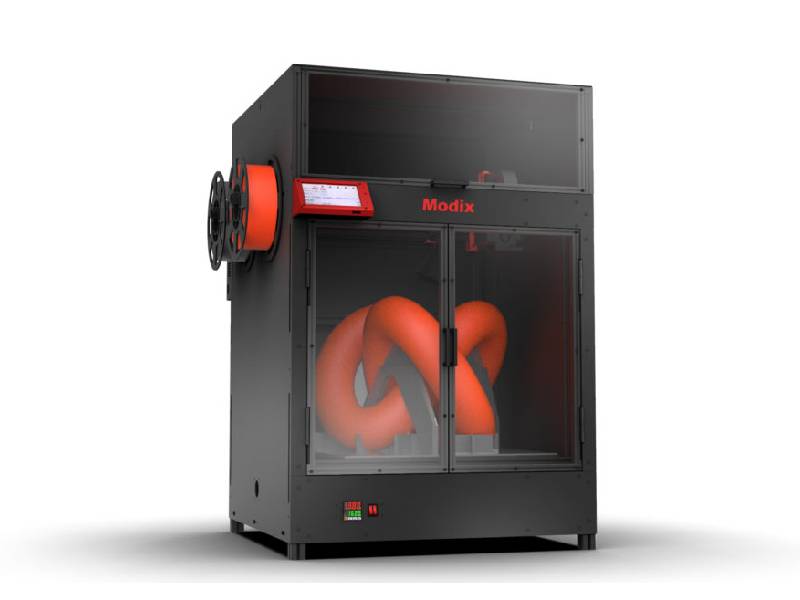 At ISOL INTERNATIONAL®, we strive to always be at the forefront of technology. And it is important for us, as a leader in innovation, to always aim higher and to always be up to date with the latest technologies.
This is why we are pleased to announce that we can now support you in all your projects, including your construction projects, however complex they may be. Indeed, thanks to our Modix Big 60 3D printer, we are able to create custom-made accessories. This allows us to manufacture unique parts for all your projects. We can create these unique parts with different materials according to your specific needs and applications. We have a wide range of possibilities and choices of materials to meet all your requirements. From light plastic, to carbon fibre, to ABS plastic, everything is possible, everything is customisable. Depending on your ambitions, we can manufacture parts ranging from a few millimetres to 60 cubic centimetres. The possibilities for customisation and applications are therefore infinite.
We believe that each site is unique, each project is unique, each company is unique. That is why, thanks to our 3D printer, we can make this uniqueness a reality. No need to worry about dimensional problems, as this technology allows us to customize your machines and accessories exclusively for your company and your projects. All this in record time! Depending on your project and its size, it can take from one to several hours.
Our new, ultra-precise 3D printer allows us to meet all your requirements and projects in record time.
Here is an example of a possible use:
We have produced specially ordered blow-in nozzles for a customer who manufactures plush. The nozzle was adapted for the perfect and gentle filling of their creations.
We also produce lightweight wet spray nozzles (pistol) to improve ergonomics. The spray lances are adapted to Ruaud, Dausson, Projiso and S2PI products.
These are just a few examples of the many possibilities offered by our new 3D printer. Now all you have to do is let your imagination run wild! And if you thought that one of your projects was impossible because of the specific dimensions: it is now completely feasible, thanks to our 3D printer. Don't be afraid to see things in big and small!
Do not hesitate to contact us for more information, the Isol International teams are ready to listen to you and accompany you in all your projects!
Isol International® – Europe's leading brand of innovative insulation equipment.